Our Facilities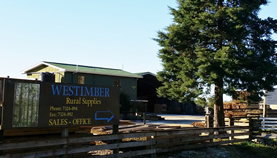 Sawmill
Located at Ngahere in the Grey Valley on the West Coast, we cut locally grown Pinus Radiata Pruned and Unpruned logs sourced from Ngai Tahu Forestry.
The logs are milled into the various timber grades - Clears and Appearance, Verified Structural Framing, and other lower grades such as No.2 Framing, Merch & Industrial/Boxing. The timber is then processed through the different stages for end-product.
Kiln Drying
We complete the kiln drying of our timber on site at Ngahere for all purposes – dryframe, pre-treating, dressed interior timbers.
Treatment Plant
Our fully certified Plant is capable of completing the following timber preservative treatments – 
H1.2 – Wall framing, floor and ceiling framing, roof trusses
H3.2 – Decking, Palings, Rails, Joists, Bearers
H4 - Posts, Retaining Wall, Bridge Timbers
Timber Machining
All types of timber, dry and wet, can be dressed to custom specifications, up to 300mm wide.
Christchurch Outlet
Our timber yard situated at 15 Broughs Road, Harewood, sells direct to the public.
Rangiora Frame & Truss
Westimber is a member of the Frame and Truss Manufacturers Association (FTMA), so you can be assured we have the industry qualifications and audited practices to produce high-quality frames and trusses for your project.
Our experienced Westimber team provide a high level of service incorporating in-house quoting, detailing and our highly trained fabricating team ensures the supply of quality timber frames and trusses to the greater South Island.